Quality Manufacturing
100% Handmade
Exquisite handcrafting and strict machine processing have made tremendous eyelashes in top standards. All lashes are fully checked with fine details.
AILIN LASH Manufacturing,
Where 99.9% Satisfaction Starts
Our false eyelash factory has many years of experience in the production, manufacturing and R&D of false eyelashes. We have a complete set of production system, including false eyelash research and development, material procurement, production, quality inspection, product packaging and product export process.
We have skilled workers, strict quality control system and excellent management team. AILIN LASH's working team has always kept a keen eye on the beauty market. Every aspect of our production and management is designed to ensure that our products meet international standards.

The Production of AILIN LASH
Your Next Hot Sellers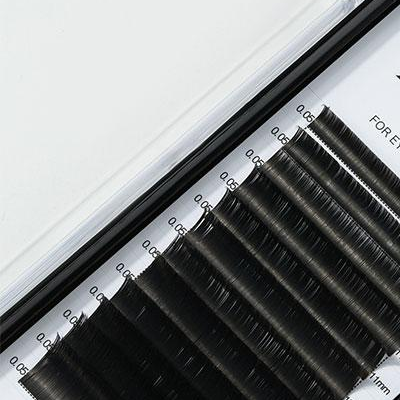 High Class and Safe Material
 AILIN LASH responsibly sources raw materials for all products because we believe that quality materials are a good starting point for ethical production practices.
We source all materials ethically and ensure that they are obtained in a responsible and sustainable manner that is free of biological cruelty. Our materials do not harm the bodies of workers, let alone end users. Throughout our production of eyelashes, we take full account of the environmental, social and user experience impacts of our manufacturing process.
 AILIN LASH's products, whether they are eyelashes themselves or eyelash extension accessories and tools, each product is manufactured with carefully selected materials, 100% Siberian eyelashes, high grade silk, high quality imported PBT, etc. We will choose the best materials needed for our products to ensure their quality.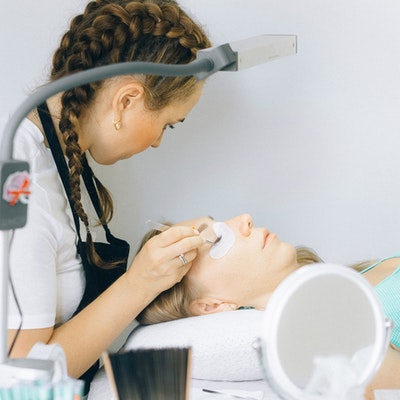 Step-by-step quality control
Ensuring the quality of every lash
All of our eyelash extensions are designed to be perfect, however, because each lash involves several different stages of production, some finished products may have imperfections. To ensure that the extensions in your package are perfectly serviceable, at AILIN LASH we have devised a rigorous QC system to conduct thorough inspections.
The procedure is that we have established a team of QC experts dedicated to quality control of the shape and function of the lashes after they are woven. We measure our products according to standards.
We also select new molds with the correct design and function, with strict reference to our customers' needs during the production process. Step by step, we make outstanding eyelashes that are superbly suited to your business and your customers.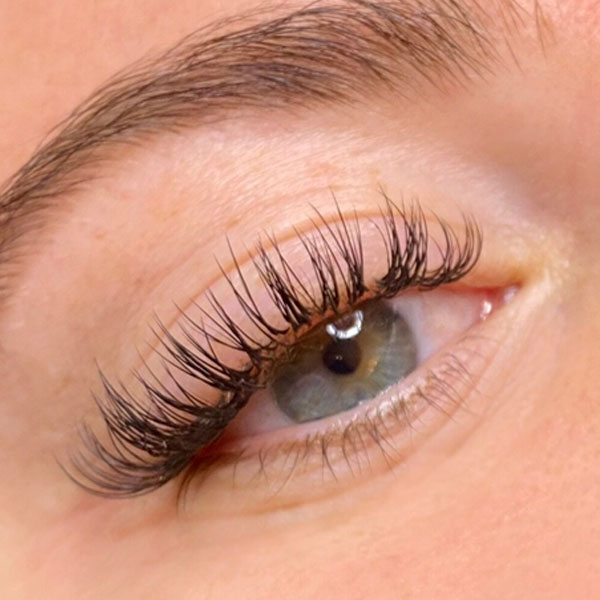 World-Class Manufacturing Level
The company has been equipped with Eyelash Patterning, Eyelash Overlaying (Volume Creating), Eyelash Fur Knitting, Eyelash Cutting, Eyelash Labeling, and other technologies and installation processes that meet international standards, and every step of the process is carefully controlled to improve product quality and bring the best products to consumers.
Each product is rigorously inspected to be in line with international standards and has received diverse certifications and tests. AILIN LASH ensures that every product is safe and secure for consumers.
You may have worried about lash symmetry before, great lashes should be consistent in terms of thickness, length, gradient, etc. Be assured that this is definitely one of the issues AILIN LASH deals with best.
We have a rigorous process for testing the symmetry and consistency of our lashes. For our inspection tools, we use a lash ruler to measure the gauge of all lashes before they are packaged.
Ready to Take Your Lashing Business to A Higher Level?
Order a sample pack so you can feel our premium range of lash extensions for yourself.