Slightly Oval Shape
AILIN LASH wholesale flat lashes have a slightly oval shape, rather than being rounded, Flat lashes are a great option for those clients who are hoping for a dramatic look, but don't quite have the natural lashes to hold conventional extensions.

47% Lighter
The inside hollow let it 47% lighter than the average, improving comfort and longevity. Providing increased attachment surface area for adhesion, the flatter ellipse-shaped base also fills and corrects the appearance of gaps between natural eyelashes.

Lighter And Softer
AILIN LASH flat eyelashes can also create a unique eyeliner effect and the illusion of a fuller natural lash line. The matte deep black finish makes thicker look with special light weight. Softer frame line and texture due to its split tip.
AILIN LASH Flat Lashes Basic Configuration
Different from ordinary flat eyelashes, the special groove shape of the ellipse flat eyelashes of AILIN LASH makes the ellipse flat eyelashes tightly lock on the natural eyelashes, which solves the problem of easy flipping during the process of grafting eyelashes. At the same time, it is softer than ordinary ellipse flat eyelashes and close to the comfort of natural eyelashes.
An ellipse flat hair is equivalent to the density of two round hairs, which can quickly create eyeliner grafting.
Thickness:0.15/0.20mm

Curl: C/CC/D/DD Curl

Single length: 8mm,9mm,10mm,11mm,12mm,13mm,14mm,15mm,16mm,17mm,18mm

Mix length:MIX8-15mm(details:8mm*1/9mm*1/10mm*2/11mm*2/12mm*2 /13mm*2/14mm*1/15mm*1.)

Mix length:MIX9-16mm(details:9mm*1/10mm*1/11mm*2/12mm*2/13mm*2/14mm*2/15mm*1/16mm*1)

Mix length:MIX10-15mm(details:10mm*1/11mm*2/12mm*3/13mm*3/14mm*2/15mm*1)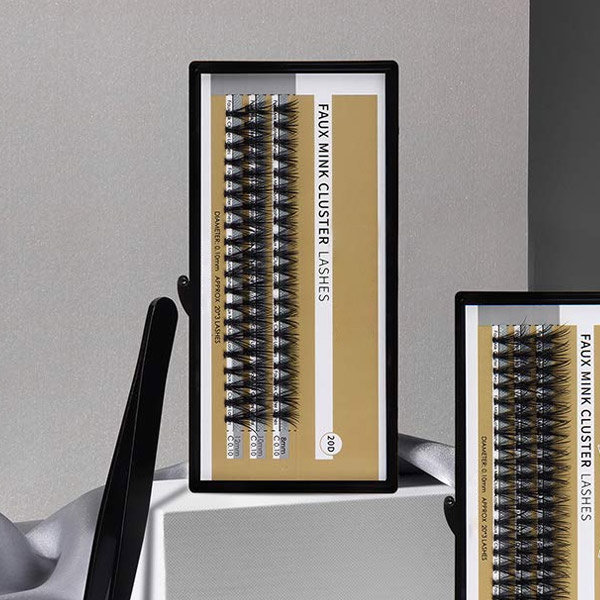 Professional Flat Eyelash Manufacturer and Supplier
Submissive & Smooth. The lash has no kink and do not stick together after removed from the transfer strip. AILIN LASH false eyelash extensions keeps stable and thickness standard.
Various curl for different demand. You can choose the curl of eyelashes from C/CC/D/DD.
C/CC curvature is suitable for natural makeup, those who like light makeup are recommended to use. D/DD curvature is suitable for performance makeup.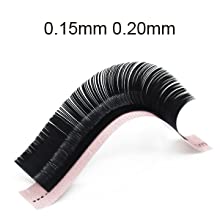 AILIN LASH false eyelash extensions are lightweight and lissome as feather. Will not put any pressure on the eyes. The eyelashes with good flexibility and durability.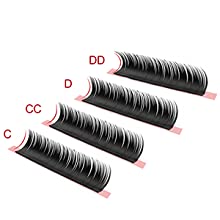 Grafting with the classic individual eyelash extensions, can ensure the natural looking. Then don't have to make your eyes up every early morning.
Let your customers be more beautiful by building  AILIN LASH eyelash extensions.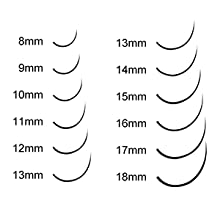 Ready to Take Your Lashing Business to A Higher Level?
Order a sample pack so you can feel our premium range of lash extensions for yourself.