Wholesale Volume Eyelash Extensions

More Experienced
We do have more experience in eyelash production technology. Use our light volume lashes to add extra volume to your classic set to save your volume set time. And the tip end will be longer, so it's easier to use. Both beginners or experienced eyelash artists can use these.

More Flexible
AILIN LASH curl eyelashes are more flexible. AILIN LASH eyelashes will not irritate or damage customers' natural eyelashes. Compared with classic eyelash grafting, pre-made curled eyelashes are more fluffy, lighter, stronger, and softer to the touch. Order Today!

One-Stop Solutions
We provide one-stop wholesale eyelash grafting solutions, please contact us for bulk purchase of false eyelashes. We provide free sign service. In addition, we have a good after-sales service, if you have any questions about quality, please contact us, we will try our best to help you solve the problem.
AILIN LASH Volumn Eyelashes Basic Configuration
AILIN LASH volume lashes are made of high-quality black PBT material, soft to touch, light and comfortable. And the material does not harm your skin and your eyes.
These eyelashes extension lashes have been double heated during manufacturing, so the lashes can hold a wonderful curl for a long time. Just look like our own lashes, and has the softness of natural eyelashes.
More Specifications
Single length: 8mm-25mm

Mix length optional

Thickness: 0.03/0.05/0.07/0.10/0.12
Curl: J/B/C/CC/D/DD/L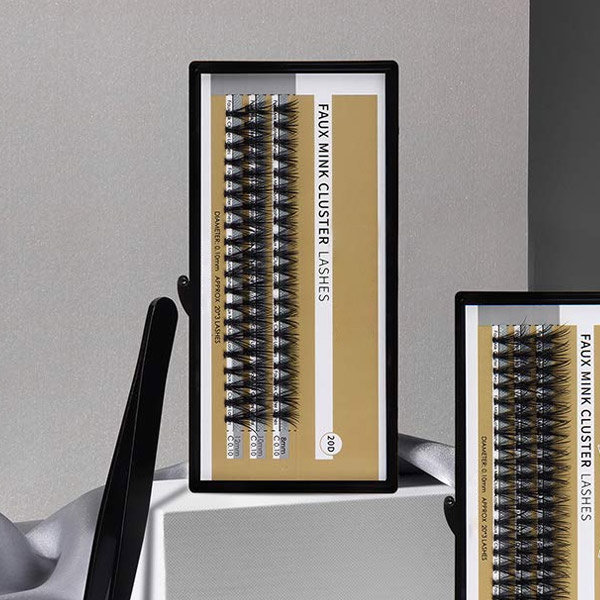 More Advantages Of AILIN Volumn Eyelashes
Easy Fan
Picking 5 pieces with tweezers, you can make 5D volume fans.
Picking 10 pieces with tweezers, you can make 10D volume fans.
Fenshine volume lashes can make any fans easily according to you or your client's like.
Save Your Time
The new style lashes are easy to remove from the tape with no extra glue. Just using the curved tweezers, you will make the fans you want.
Perfect for lash artists, lash tech, and lash beginners.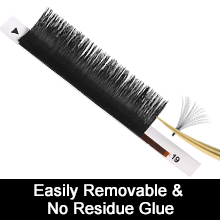 Curls Available
C curl : C curl lashes is extremely soft, closer to the curl of our own lashes, it shows more natural.
D curl : D curl lashes is a little curlier than C curl lashes, it makes you look more charming and dramatic.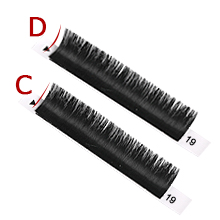 STABLE CURL
These smooth lashes have been double heated according to strict standards and regulations, have the softness of natural eyelashes so holding the perfect curl for a long time and not easy to lose their curl.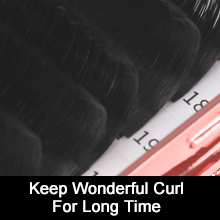 Ready to Take Your Lashing Business to A Higher Level?
Order a sample pack so you can feel our premium range of lash extensions for yourself.