Wholesale Cluster Eyelash

High Quality
AILIN lash clusters extensions are made of high quality fiber. Soft, silky and glossy. Comfortable to wear! Our eyelash clusters have been double heated during manufacturing to keep its perfect curl, not easy to deform with proper care. Long time retention and waterproof.

Easy To Use
Different from single lashes, our cluster lashes are wider at the root, usually 4-6mm, which is easier to clip.Please Use professional eyelash tweezers to peel the eyelashes, apply false eyelash glue and wait 30 seconds, then apply the eyelashes to the upper or lower natural lashes.

100% Guarantee
If you are not 100% satisfied with our products, please get in touch with us, and we will do our best for you. We are here for all of our customers and promise to give you the best after-sale service. Keep reading to start your cluster lash journey in AILIN LASH now!
AILIN Cluster Lsahes Basic Configuration
The idea of our cluster lashes are that they are quick and easy to apply, lasting up to 5-10 days. Some eyelash technicians use stronger glue, so they stay in longer. Many lash salons loved it because it would increase the number of clients they can take, and thus their sales, while achieving a stunning look. The technique was a lot easier compared to single eyelash extensions application.
More Specifications
Soft as mink

Perfect curl

Cruelty-free

No kinks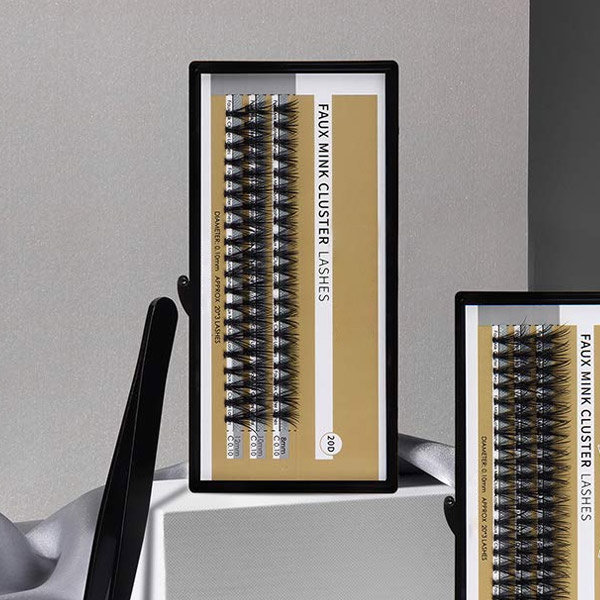 More Advantages Of AILIN Cluster Lashes
Superfine Flat-Band
Cluster lashes are the best choice for a DIY lash extension. AILIN cluster lashes are made with hot-melt superfine flat band, no kink. 5 times faster & easier than single lash extensions. Get a perfect, gorgeous look in 3 minutes.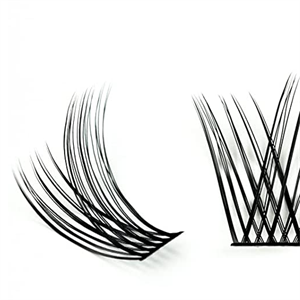 Soft & Cruelty-free Lashes
AILIN cluster eyelashes pack are hand-made of the highest quality PBT material, vegan, cruelty-free, and virtually weightless. With mix length, ultra-light, tapered end, comfortable to wear, bright to your eyes.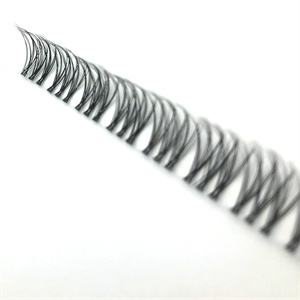 A Little Change Makes Big Different
AILIN focuses on new eyelashes and promises to give you a beautiful experience. Your satisfaction is our top priority. AILIN believes that you will fall in love with every lash of AILIN. If you have any questions or are not satisfied with our products, please feel free to contact us and we will provide you with a satisfactory solution.