Why Choose Us To Be Your Eyelash Manufacturer?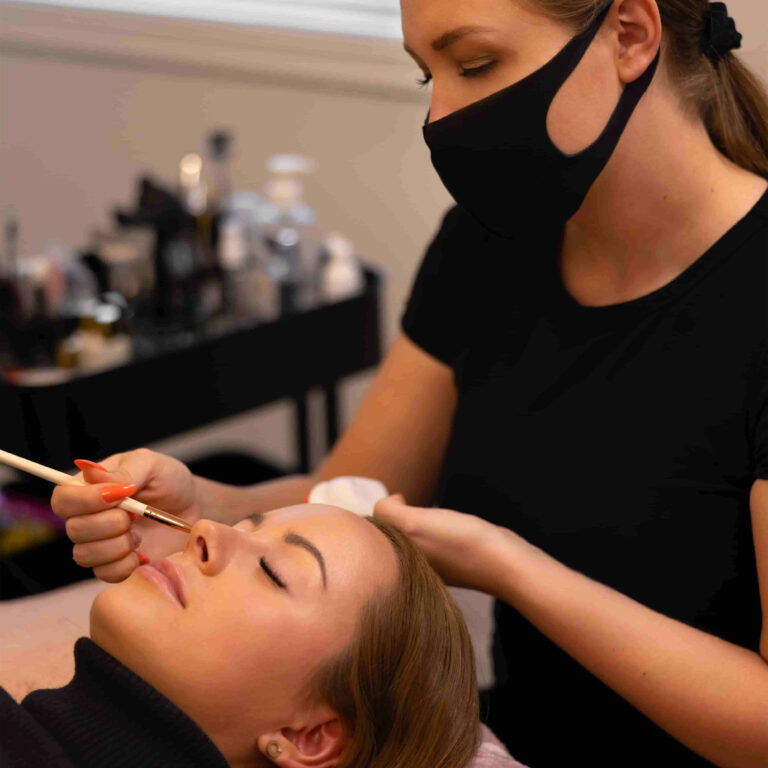 It would be insufficient to respond to such a question with a simple "because we are the best." So, allow me to elaborate on what it is that makes us the best, and that makes us the best choice for your company.
First, we are not like the traditional factories that you might be used to. We set ourselves apart from the others in several ways; we are an extension eyelash factory that understands our customer's needs, as well as global market trends. We aim to provide unmatchable service to our customers, while constantly pursuing innovation in our products. The makeup industry has become increasingly popular in recent years, and our strategies and implementation have stayed one step ahead of all the others.
Secondly, we do everything to support our clients in growing their business. We want to do everything we can to guarantee you sell more in the future. It's obvious to us that your success is our own. This is our mission, and we'll be there for you every step of the way! Considering these aspects, we are already a cut above the rest, but after you see the quality of our products, it won't even be a question anymore.
Here are 11 differences between traditional factory and us
1 over 18 years of experience in eyelash extension manufacturing, which means AILIN LASH are reliable
2 The best extensioned eyelashes quality
3 Offer high quality at fair prices
4 Own factory and own company office
5 Meet all your ordering needs
6 Meet your multi-product needs
7 Never ignore you just because you are a small customer
8 Products that can help you make money, not languish in warehouses
9 Flexible MOQ that is absolutely not available in the same industry
10 Excellent after sales service, focus on quality and time
11 Good and rich industry resources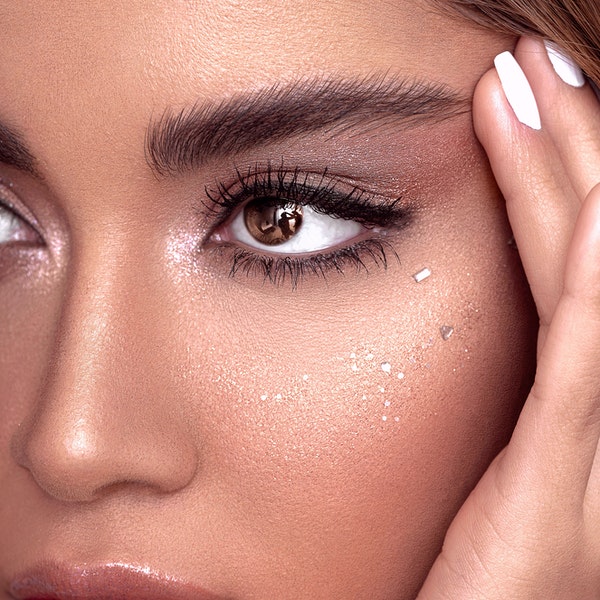 1.RELIABILITY
Over 18 years of experience in eyelash extension manufacturing.
We've been in the industry for over more than a decade, learning the entire way, but never changing our values. 18 years, providing stable and successful service and proving that we are long-term and trustworthy. We define ourselves as a new type of factory within the industry of beauty; our mindsets are different from the traditional factories, and our style, too. We aim to understand better the needs of the market and stay ahead of trends in eyelash extension technology. Furthermore, we aren't trying to be the biggest and richest factory, but we're set on providing the best service.
We aim to keep our business manageable and sophisticated, to provide you, our customers, with the most reliable service, the best products, and unwavering support as you continue to grow your business. Compared with the larger traditional factories, we stay more directly involved in quality control, ensuring our customers receive a product they can be proud of;
We also dedicate more time to understanding the design trends of the market than traditional factories, so that our customers always have the best products to sell. We want our relationship to be one of complete trust, with no suspicion, or unanswered questions.
2. The best eyelash quality-Consistent & reliable
There are hundreds of eyelash factories worldwide. However, there are only very few eyelash factories offering continuous high quality. Producing a poor-quality order is not an option for us, it won't just compromise our relationship with one customer, but the trust of hundreds of customers, so we pay close attention to production quality throughout the entire process.
For example, other traditional factories don't ensure control over the quality of their products, they rely on random inspections, and in serious cases, customers will have to replace orders. This is a detriment to any business and leads to wasted capital. We do full inspections on every order, with a standardized process, and ensure the highest quality and consistency among all our peers.
Here's a story where a very special Polish customer of ours became a huge fan of our company. She is a small beauty shop owner. She has ordered a lot of eyelashes from us to Poland. Initially, she would receive eyelashes from Ailinlash, and felt the quality wasn't what she expected, and would be ultimately disappointed.
After she ordered one of ours, she was shocked by the exceptional quality of our eyelashes. She's been one of our most loyal customers since, crazy, right? But we love it!
3. Offer high quality at fair prices
Economical
We are an eyelash extension factory, not a trading company, which means there is no middleman between us. The relationship between you and us is direct, which saves you both money and hassle.
Our factory's production capacity achieves full efficiency in the use of raw materials. The production process reduces the burden of machinery costs, which minimizes the price on each individual unit. Because of the efficiency of our production process, we can give our customers extremely competitive prices.
4. Professional -Big factory and own company
We have our own factory since we established, and with the development, our company is getting bigger and bigger, and the production capacity of the factory is getting higher and higher. The factory is responsible for the production of our eyelashes.
All of our customers are welcome to see for themselves to see how we operate. You can meet our salespeople, office staff, technicians, visit our factory, and gain a better understanding of us as a company in person. We want our customers to have a real emotional connection with us, and to have real trust, which to us is priceless.
5. Meet all your ordering needs
Tell us your budget, and we can provide the most suitable solution for you. From eyelash extension configuration to quantity and  new eyelash style design, we will cooperate to ensure you get the best bang for your buck. Not only do we offer OEM/ODM, but we are also able to customize products to meet the needs of eyelash consumers. The production solutions are all transparent, and we can explain everything to you in detail.
Our goal is that we want your business to grow so that we both can sell a lot in the future! It doesn't matter if you're just getting started, or have an established business already, we will be a valuable asset to you.
6. Meet your multi-product needs
Most factory products can only provide one kind of product, and cannot meet the demand of product diversity, but we have a multitude of products to choose from. We offer a truly one-stop shopping service. And don't worry about learning all the product knowledge, we have the knowledge of eighteen years of experience in the industry, and are willing to guide you along your way, all while guaranteeing you the best quality goods.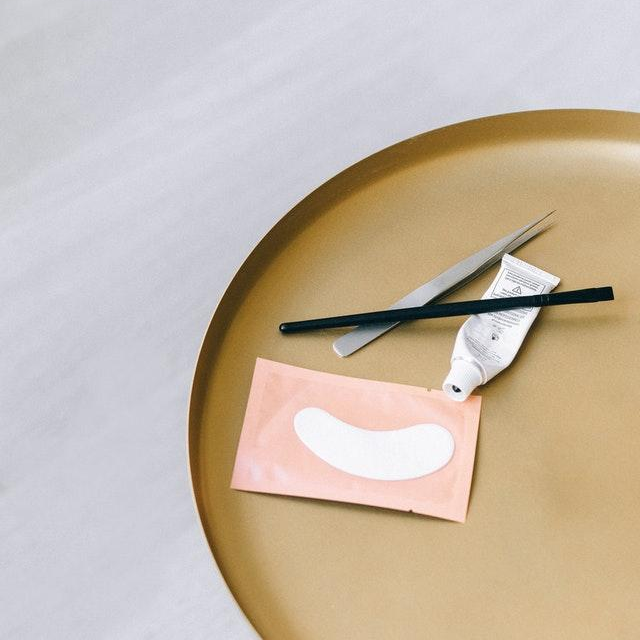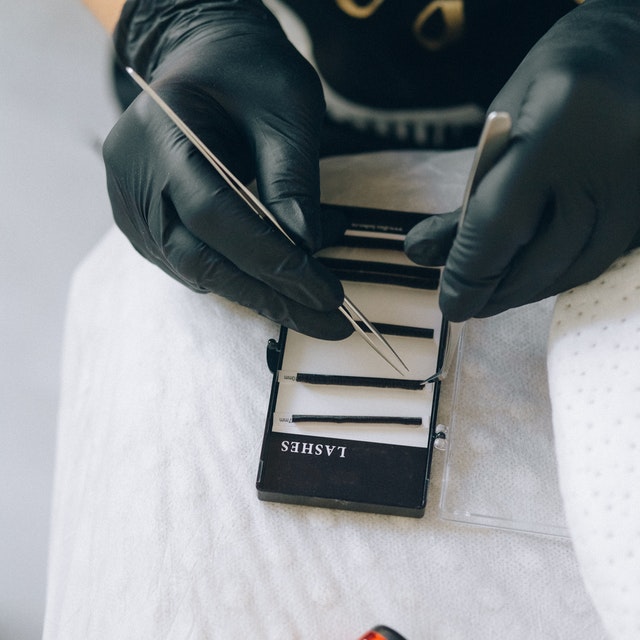 7. We never ignore any customer, big or small
We value every customer, especially those who are stepping into the beauty space for the first time.
We have found that many of our larger customers are more experienced and mature in terms of products, capital, and experience than those who are stepping into the eyelash extension for the first time. Small customers, on the other hand, need more support from manufacturers, whether it is sales experience, store experience, or operational experience, and already have a lack of in-depth understanding of the industry.
So we attach great importance to this part, in addition to product support, we have dedicated staff to provide our customers with more specific, comprehensive, in-depth experience-sharing services to help our customers to start, little by little, to grow. We will do everything to support our clients to make their business grow so that we both can sell a lot in the future!
8. Innovation- Products that sell, not languish in warehouses
Most factories are only responsible for technology and production. They are unwilling and not good at paying attention to design. They are fully engaged in production with orders from customers. This has led to very serious product homogeneity in overseas markets, so the overseas competition is fierce. Most factories are not aware of this problem, and even if they are, they are unwilling to invest in this area because it doesn't benefit them as long as they have orders to complete.
We have always attached importance to product innovation and do not want to homogenize our products. By selling eyelashes, we get a lot of useful feedback from our customers all over the world. This information is used by us to track trends and what styles and designs are new and popular.
We are also committed to product innovation and research and development. We invest money, manpower, and technical teams to work towards innovating and developing cutting-edge products.
Furthermore, we leave production in the hands of our trusted and experienced managers, that are also responsible for our hundreds of employees. This gives us more time to conduct research on new products, production technologies, and quality control processes – which leads to higher quality and more customization options for you.
9. Flexible- MOQ that is absolutely not available by others in the industry
Traditional factories are either very expensive or do not accept orders from small and medium-sized companies, usually requiring a starting order quantity of much. We don't have these limitations, because we have our own factory, which has the capacity to achieve any production scale. Due to this, we have the freedom to reduce our MOQ, and can customize your production plan according to your requirements.
We can customize your solution to meet the different needs of your customers. This is something that few factories in the industry can do now. Tell us your MOQ and needs and receive an immediate response.
10. Excellent after-sales service focused on quality and time
As stated previously, most factories primarily focus only on manufacturing, which leads to a lacking of sales and service awareness. A client of ours told us about their terrible experiences with other factories. "I had to wait for X amount of hours for a reply, and finally just got a short and unclear answer to my question." We strive to leave every single one of our customers satisfied with their experience when working with us.
We have our own sales team, technicians and after-sales staff, which means that not only can we provide faster and better-quality service, but if you're interested, you're also welcome to come to visit our offices and factories yourself. You'll see that we work harder than any other manufacturer.
11. Good and rich industry resources
Do not underestimate this point! We are experienced in facing any unexpected situation. One of our customers wanted to replace a part temporarily and searched all over the internet, and was lucky enough to find us before his deadline. We have a big advantage over other factories because we have many resources in the industry, and we can provide our customers with a huge and far-reaching network. Not only do we have long-term partners of big brands, but we also have continued partnerships for every component of our eyelash and other relative tool, and we make sure to only pick and choose from the best quality and most reputable sources.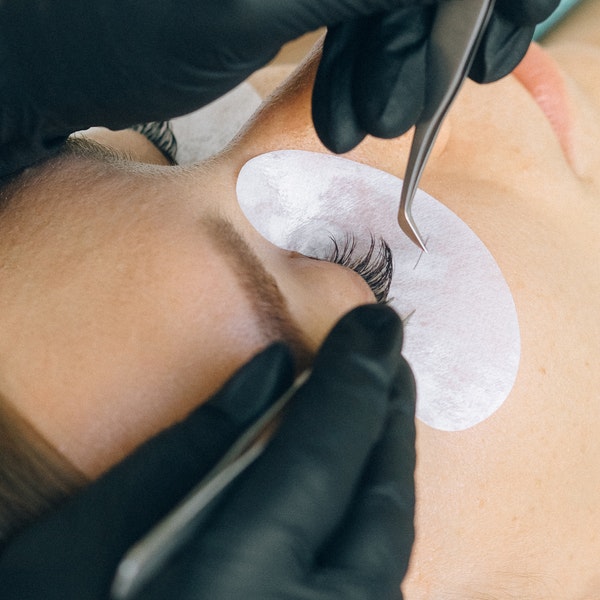 Ready to Take Your Lashing Business to A Higher Level?
Order a sample pack so you can feel our premium range of lash extensions for yourself.